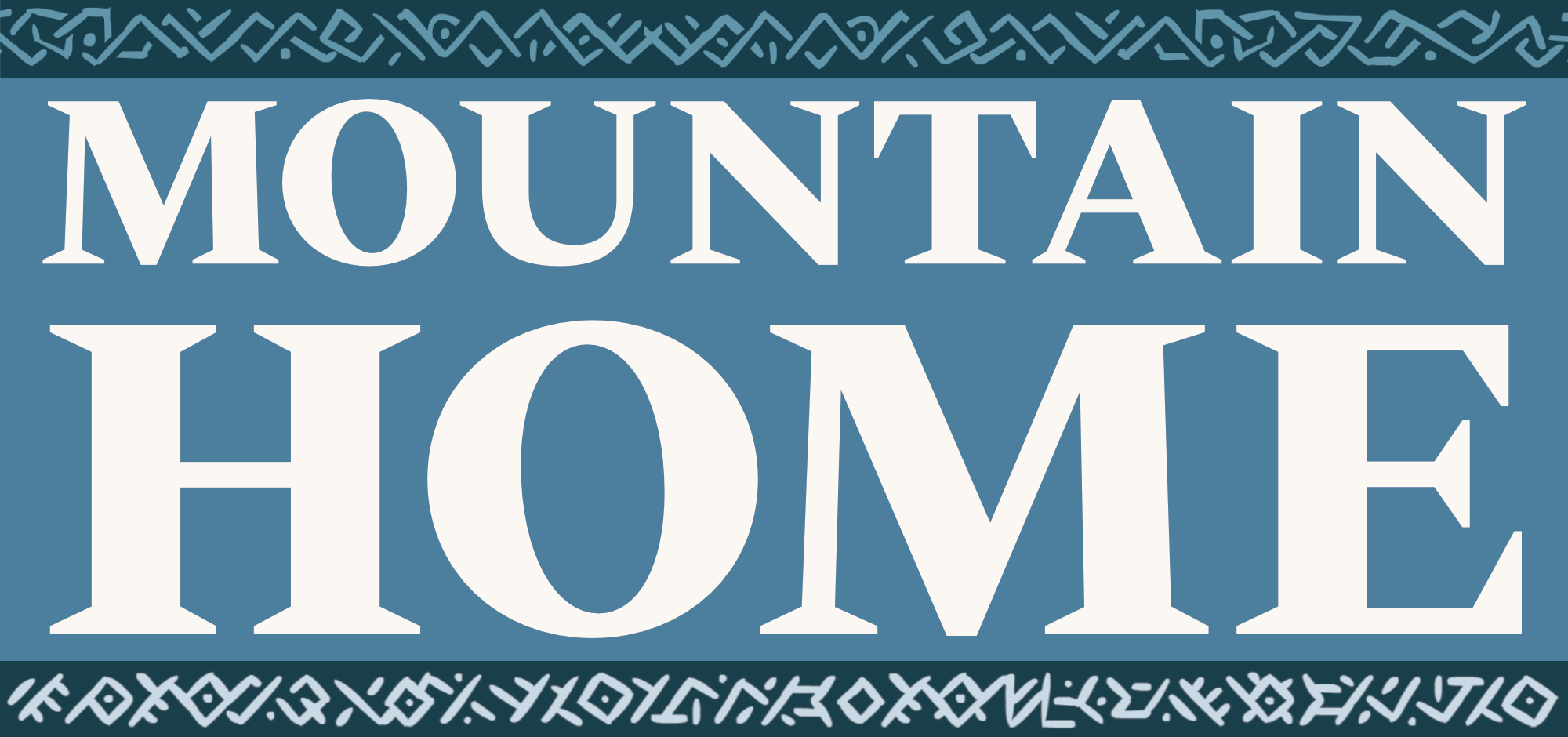 Mountain Home
October Update: New art, some small fixes
---
Mountain Home has some new art! With this update, the last of the black and white icons are gone from the book, replaced with Kate's art.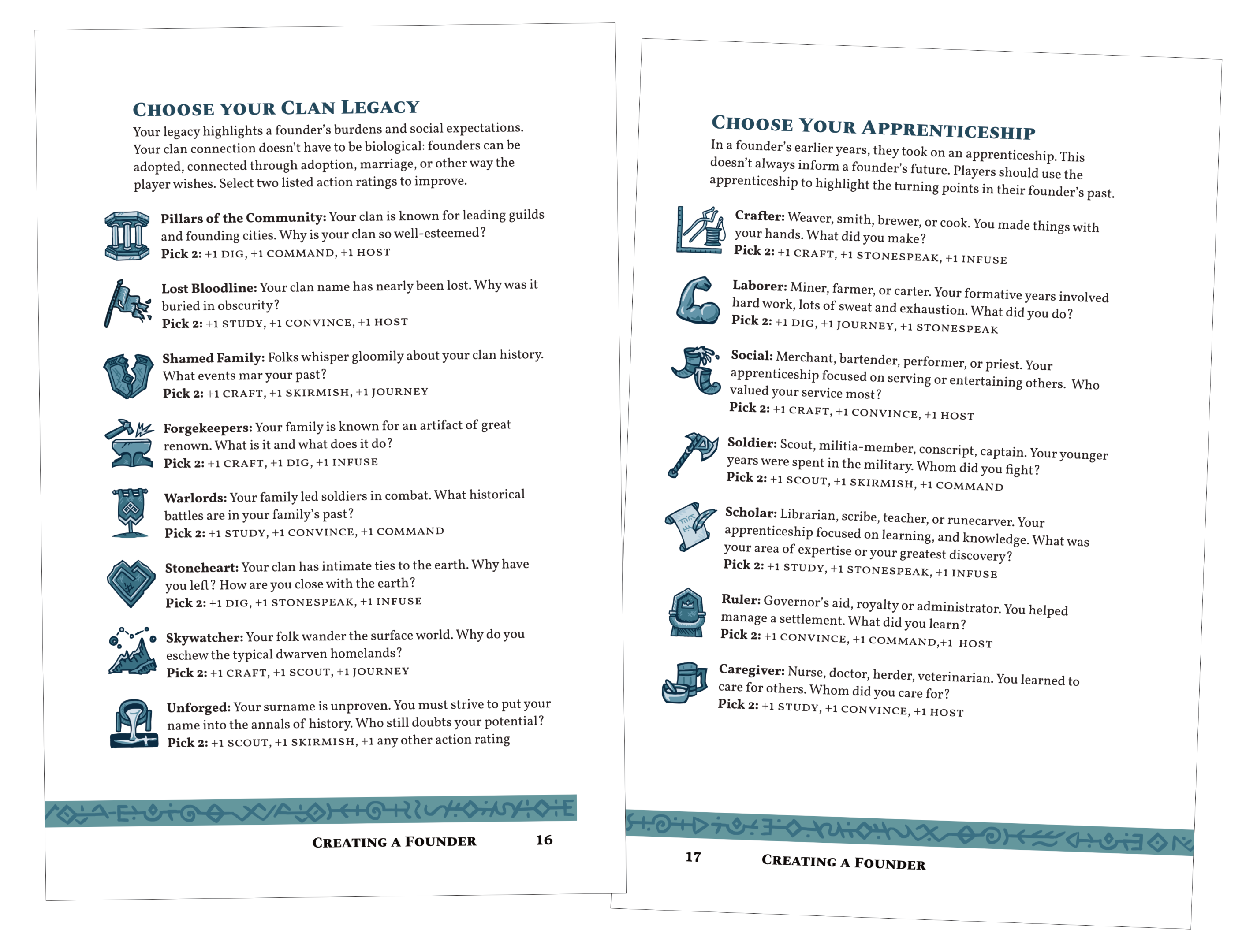 Beyond that, each chapter now has unique line art which will help each chapter feel visually distinct: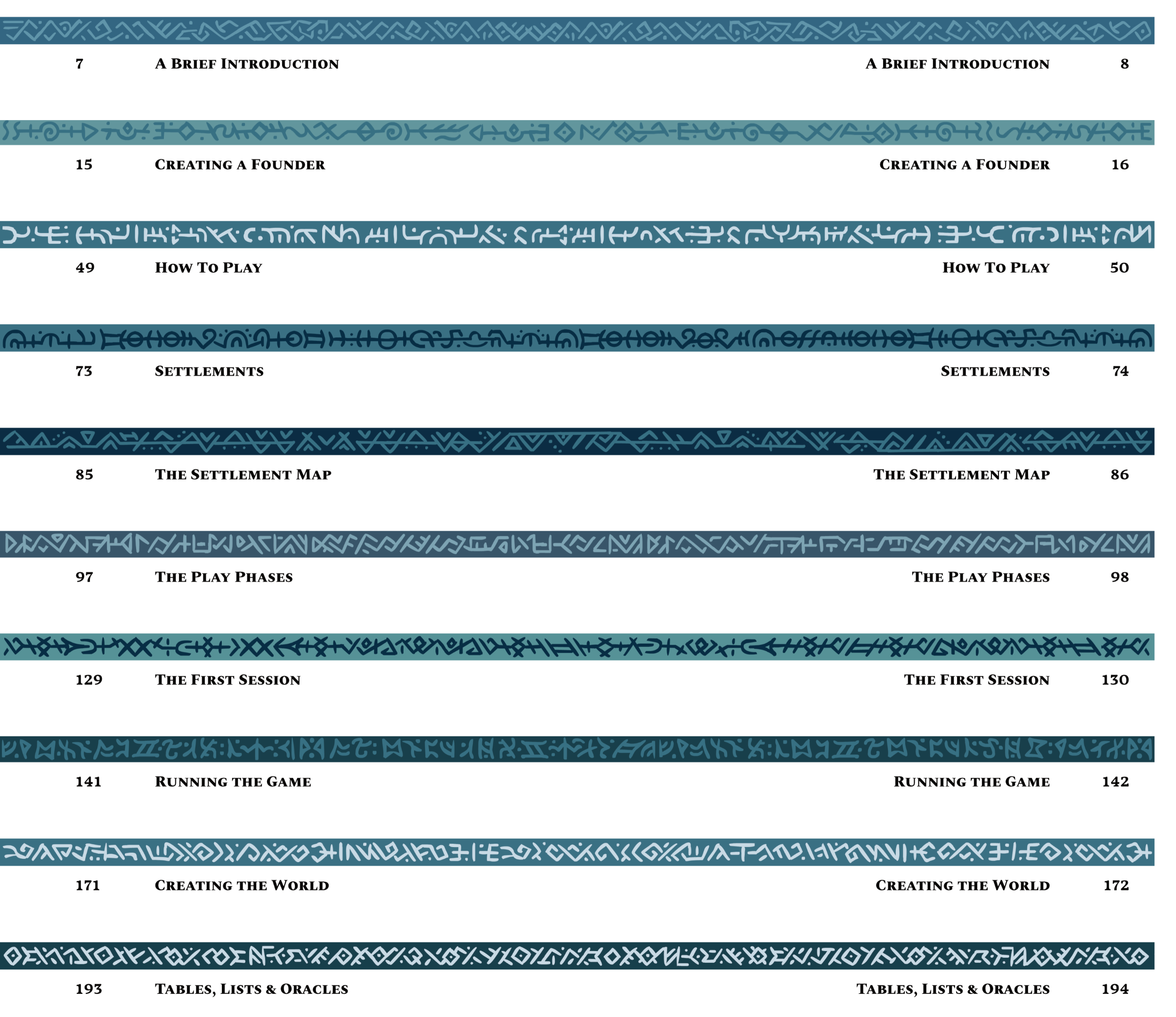 For the most part, the contents of the book itself remain unchanged, but there are a few new clarifications and typo fixes in this version.
I am currently working on print and play cards for buildings and writing guidance on solo play and modifying the game.